Check Out Our Upcoming
Special Events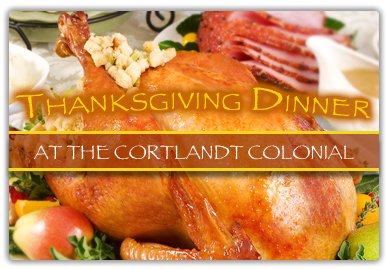 For Thanksgiving, we are offering the option of
dining with us in one of our dining rooms
featuring a special menu
or
to pickup a hot fully cooked take out meal . 
Click our options below and call (914) 739-3900
to make your dining reservation or to
reserve your food to go
(This menu of individual meals is also available for take out)
Pickup our delicious cuisine in trays sized
(orders for Family Style items must be placed by November 24)
PAST EVENTS
Greek Week - Featuring Guest Chef Tony Kavalieros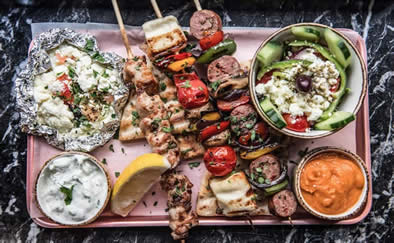 Check Out the Menu By Clicking Here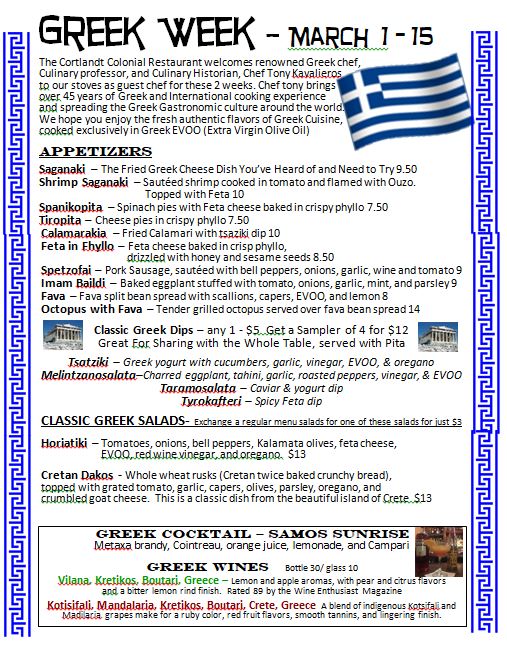 We Started Off 2020 With a Blast Featuring Entertainment
From The Area's Best Band - SUGARUSH
December 8th and 15th, and 22nd, 2019 at 12 Noon
We served hundreds of hungry guests a
true homestyle Thanksgiving meal -
Check Out Our Menu and Join us in 2020
Lobsterfest 2019 was a great success!!!!!
Thank you for all who dined with us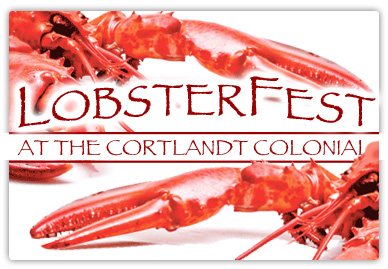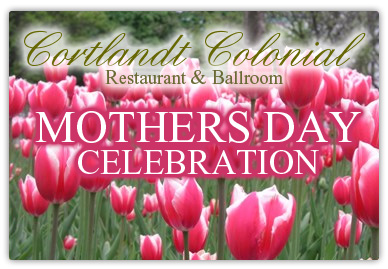 Serving Our Grand Champagne Brunch Buffet
Click Here to Download Our Menu
Easter Sunday 2019 - April 21st
Serving Our Grand Champagne Brunch Buffet
-and-
Our Buffet Smorgasbord Dinner
Click Here to Download Our Menu
March 11-24, 2019
With extended availability through March 31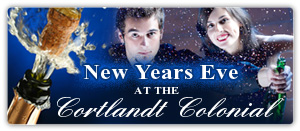 Ring In The New Year at the
Cortlandt Colonial
Ring in 2019 New Year's DJ Dance Party
or
Enjoy a Classic Dinner in Our Restaurant
December 16th and 23rd at 12 Noon
Santa Stopped by for pictures with all the kids
Click HERE to download our special menu
40th Anniversary Celebration and Community Fund Raiser
Tuesday November 13th
Over

LobsterFest 2018 - July 1 - Aug 31
Reservations Being Accepted Now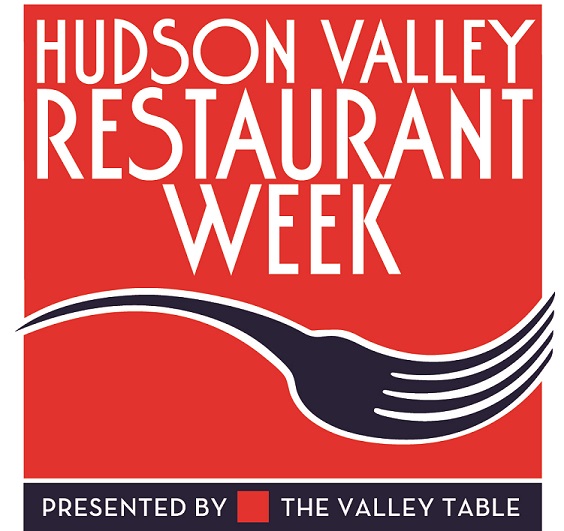 Saturday, February 10  7 pm to Midnight
New Year's Eve Dance Party 2017-18 was a blast
Join us next year and ring in 2019 with a BANG!!!
December 10th and 17th at 12 Noon
Santa stopped By the Cortlandt Colonial For Pics with all the kiddies
October 30 to November 12, 2017
with Special Extended Availability Through Nov. 19
Click Here to Check Out the Menu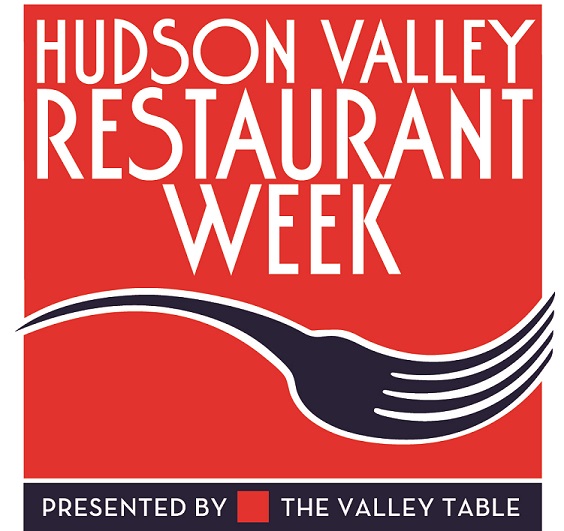 Greek Week
October 3rd - 8th, 2017
We welcome famed Greek Chef Dimiitris Peripanos to our stoves as a Guest Chef. Dimitris brings decades of decades of Greek and International cooking experience to our stoves. His career spanned working as a chef for Chandris Lines (now known as Celebrity Cruises), top Greek resort hotels, and is now the president of Greece's largest Cooking School. His menu features both classic greek dishes as well as some more modern Greek cooking styles. Click Here to check out our Special Guest Chef Greek Week Menu

Dinner Menu


Lunch Menu


Kids Menu


Dessert Menu


Monthly Special Menu


Bar/Lounge Menu